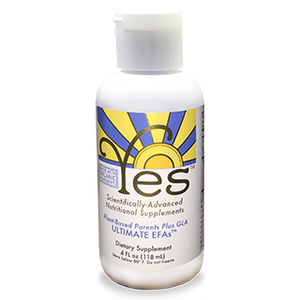 YES Oils - $29.95 Parent Essential Oils - 4 oz
To: Read More
YES Parent Essential Oils. $29.95 EFAs from PARENT ESSENTIAL OILS  4 oz.
(PEO's) Essential Fatty Acids are "essential" to your bodies ability to create ATP. Those essential fatty acids are derived from healthy oils found in seeds and nuts. Most oils on the grocery store shelves do not quality as resources. For good essential fatty acid levels you need cold processed oils from fresh seeds and nuts. YES Parent Essential Oils are the best source for this that we have found. Most people notice that this oil gives them an energy boost. That is because it is helping the body to produce ATP. Oxygen and essential fatty acids together are what enables each cell in the body to produce ATP which is your bodies energy fuel. Just like your car needs oxygen and gasoline to run, your cells need oxygen and essential fatty acids from healthy oils to "fire" and have the energy to run.

Organic Extra Virgin Coconut Oil
Organic Pumpkin Oil
Organic High Linoleic Sunflower Oil
Organic Evening Primrose Oil
Organic Flax Oil.
YES™ SUPPLEMENTS PROVIDE ESSENTIAL NUTRITIONAL SUPPORT FOR....
• Fewer Food Cravings

• Increased Energy

• Healthier Immune System

• Softer Skin & Hair

• More Restful Sleep

• Keto, Paleo, Atkins, (low carb)

• Increased Mental Clarity

• Gentle Detoxification

• Faster Workout Recovery

• Vitamin Efficiency
---